As HomeStreet Bank grew, it was a struggle to keep telecom costs under control while managing invoices and users at over 100 locations. A Ruby+Solberg Cost Audit reduced HomeStreet Bank's annual corporate mobile spend by $144K annually, and ongoing VTB® saves them thousands of dollars in cost recovery and efficiency savings each month.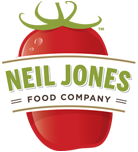 Neil Jones Food Company's telecom needs fluctuate with the season and they found themselves paying too much for the services they truly needed. A Ruby+Solberg Cost Audit reduced Neil Jones Food Company telecom spend by 30%, while VTB® service ensures billing errors are resolved each month and that Neil Jones is only paying for the services they use.
Paying too Much for Telecom Services
Columbia Forest Products has locations operating throughout the United States and Canada. Without the in-house expertise to manage telecom billing and contracts, they were paying too much for substandard services. Ruby+Solberg Cost Audits and VTB® help Columbia Forest Products reduce telecom spend with centralized billing, contract management, and recently discovered $70,000 in annual savings.